VIDEO: THE SCARY FORCE OF THE SUPER TYPHOON IN TAIWAN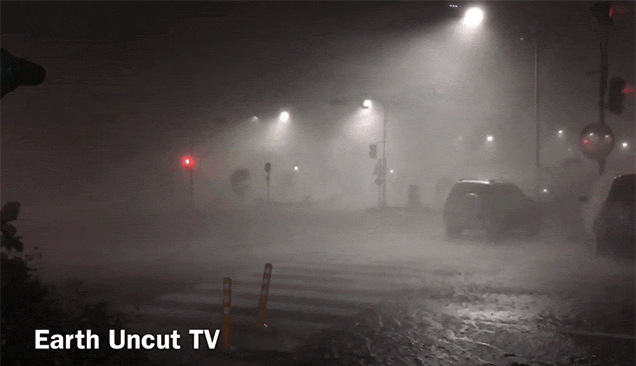 The Sheer Force of the Super Typhoon in Taiwan Is Really Scary to See


By Casey Chan,
Sploid
, 8 July 2016.
Typhoon Nepartak hit Taiwan Friday morning and reached winds of over 150 mph. According to
the Weather Channel
, three people have died and over 100 were injured due to the super typhoon. Seeing the incredible strength of the storm is truly terrifying - you can see the powerful winds tossing cars, shaking buildings, and ripping the ground.